What's the story behind VesselFinder?
What was the problem?
Way, way back, many centuries ago – well, okay, before 2011 – there wasn't a VesselFinder. Imagine that! People who needed to find ships anywhere in the world didn't have an obvious place to turn or were required to pay high charges for inflexible services. They could either try their best with the resources that were available, or they could give up. Neither of those were great choices. So, a bunch of determined people decided to do something about it.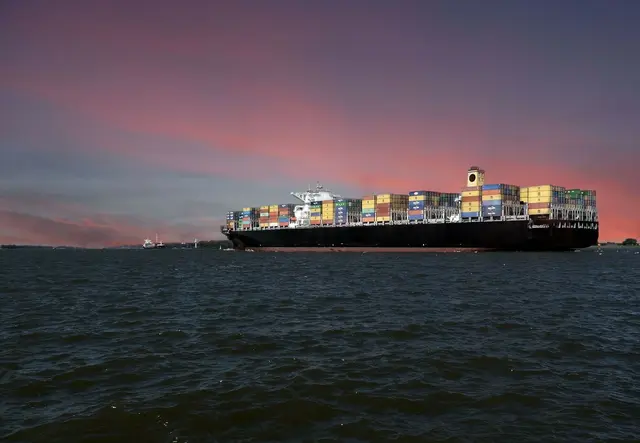 The birth of VesselFinder
These were people who had a vision for doing something incredible. Something that would solve the problem. And they did do something great: they got together and set up VesselFinder. From the very start, these people knew several things. They knew the service had to be of outstanding quality. They knew it had to offer something no existing service could. They knew it had to be simple and intuitive to use. Oh, and it had to be reliable and dependable. No pressure, then.
Who's behind the service?
Right from the start, the people at VesselFinder realised that trying to do everything themselves was a recipe for total burnout. So, they did the sensible thing. They told people who shared their passion for excellence and service about what they were doing. Before long, they had a large team of people specialising in everything from software engineering to maritime design. Experts have worked on every aspect of VesselFinder.
How does VesselFinder work?
You've probably looked at VesselFinder and thought… well, perhaps your first thought was, "Wow!" We get it, there's a lot to take in. But after you've got over the amazingness of seeing all those little coloured circles and arrows dotted around the world map, you may have started wondering about another question. That question is, "How do they do that?"
So, how do you do that?
Surprisingly perhaps, the answer to this question doesn't involve having millions of people swimming around after the ships and scribbling down locations on a waterproof iPad. That would be great, but it would need a whole lot of people. It's actually all down to some really cool technology. For its friends, Vesselfinder.com is built on the Automatic Identification System, or AIS. Yes, you count as friends! A massive network of receivers all over the globe transmits signals constantly, which the VesselFinder service decodes and turns into the stuff you can see on the site.
What do people use VesselFinder for?
Now, there's a question that's as long as a piece of string. A really, really long piece of string, too. But the short answer is "pretty much anything". As time has passed, the VessselFinder team have added more and more services and options, so that now it's the go-to place for anyone needing fast, reliable information. Whether they're using the website, social media or an app, the drive to provide the best is the same.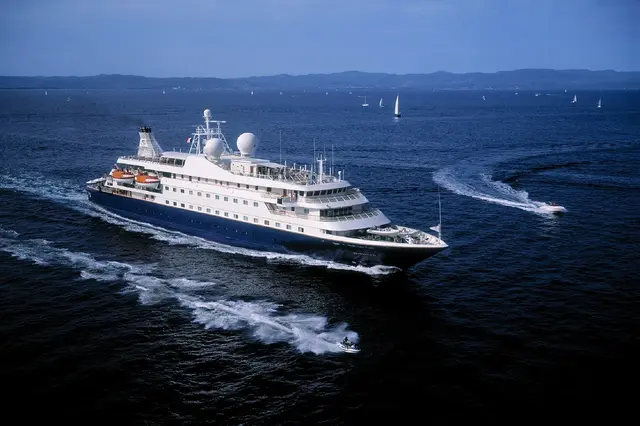 What services are provided?
Vesselfinder.com keeps track of more than 100,000 vessels. They can be anywhere in the world, from the Indian Ocean to Canada's Great Lakes. These positions are updated regularly, each and every day. You can check out which ports a ship has called it and the details of its voyage. You can see where a ship's been and where it's heading with precise and accurate heading and speed information.
Can VesselFinder really offer so much?
Yes – but that isn't the half of it! The My Fleet facility on VesselFinder Premium allows users to access customised data from selected vessels in a flash. There are clear, colour photos of tens of thousands of ships, as well as handy images showing port infrastructure. Time is money in the maritime business, so the ability to analyse traffic density is crucial – VesselFinder offers that, too. Not to mention a comprehensive maritime news service.
How do people use VesselFinder?
However they like! The VesselFinder philosophy is not to tell users what to do with the data but to give them all the tools they need to choose how to use it. Some people may need to keep a close eye on a small number of vessels, while others might require a broader perspective. In many cases, users will want to access the service on the move, which is why VesselFinder offers clear, fast apps for both iOS and Android.
Flexible search options
Similarly, finding a ship is sometimes more straightforward if you search by its name – but sometimes it's not. Maybe you only have its Maritime Mobile Service Identity (MMSI) or ISO number. Guess what? You can do that with VesselFinder. You can also check a vessel's details to ensure you have the right one. Flag, tonnage, year of construction, draught, where it's going, how fast it's going, number of crew named Bob… okay, maybe not that last one. But hey, if there's enough demand, perhaps they will work on it
Real-Time Tracking and Alerts
Stay up-to-date and secure with VesselFinder's real-time tracking feature. Whether it's for personal interest, maritime business, or security reasons, users can track vessels in real-time, seeing their exact location on the map. This feature is handy for logistics companies monitoring cargo, families keeping track of a sailor's journey, or enthusiasts following iconic ships. Plus, up alerts to get notified about specific vessel movements, ensuring you never miss an important update.
Historical Data and Voyage Analysis
Dive into the past with VesselFinder's comprehensive historical data. This feature is a goldmine for researchers, maritime historians, or anyone curious about a vessel's past voyages. Analyse routes, speeds, port calls, and various time frames. Businesses can use this data for market analysis or to improve operational efficiency.
Information about Ports
Gain insights into global port activity with VesselFinder's detailed port information. This invaluable tool is essential for logistics managers, shipping companies, and maritime enthusiasts. Users can access up-to-date information on port arrivals and departures, estimated times of arrival, and current port status. This feature also provides historical data, offering insights into port traffic trends and seasonal variations. Whether planning a shipment, analysing market trends, or simply curious about port operations, VesselFinder's port information section is a comprehensive resource for understanding the dynamics of maritime trade and logistics.
Who would find VesselFinder interesting?
The short answer to that is: everyone! And remember, the site and very many of its features are totally free to use. There's so much on VesselFinder that you're almost certain to find whatever you need from your ship tracking and information service. For example: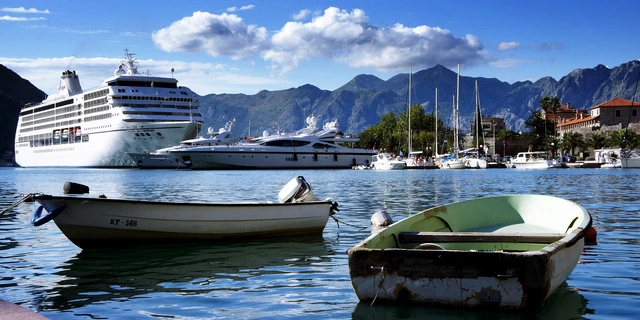 Ship spotters
Vesselfinderm is a tremendous resource for people who love ships and the sea. Whether you're into following giant container ships around the globe, tracking the path of supertankers as their oil deliveries keep the world's industries running, or simply discovering vessels you never knew existed, you can do it with VesselFinder – and all in the blink of an eye.
Travellers
If you love to travel the world, VesselFinder is for you, too. Are you thinking of heading off on a sun-soaked cruise? See where your voyage will take you and thrill to the names of the exotic ports you'll be calling at. Wondering what you'll see if you sail down the English Channel or St Lawrence Seaway? Checking with VesselFinder will tell you.
Ship owners
VesselFinder is the easiest way to keep track of your ships – and not just yours. Find out straight away if your competitors have been using more efficient routes or calling at new ports to streamline their itineraries. Compare your ships in size, tonnage and age to those of others in your market sector. Use the photo library to see how your fleet resembles or differs from the companies you're up against.
Company managers
You don't have to work in the maritime industry for VesselFinder to work for you. So many goods travel by sea that anyone trading internationally will benefit from keeping track. You'll be able to judge how long deliveries will take, whether your rivals are getting them sooner and whether you should think about changing shipping and destination ports.
Where else is comparable technology used?
Vesselfinder.com is a pretty impressive service. It's also something that's being noticed by more and more people in other sectors all around the world. It's, therefore, not surprising that there's a lot of interest in using similar tech in other areas. For example:
Flightradar24
This excellent flight tracker site is pretty much the aviation equivalent of VesselFinder. It's been running since 2006, and since that time, it's developed from a fun hobby to one of the world's most-used tracking sites. The ADS-B (Automatic Detection Surveillance – Broadcast) tech the site uses does a very similar job to the one AIS does for VesselFinder, which means it can also offer tremendous accuracy and reliability. Flightradar24 is so good that major players in the aviation industry use it.
Rail radar
Tracking technology can help on land, too, and Rail radar applies it to Britain's rail network. The service offers an excellent overview of trains all over the country. There's a clear map that lets you see at a glance not only where trains are but who operates them. A simple click-through interface gives you immediate access to running information, including to-the-second timings for station stops, as well as any delays.